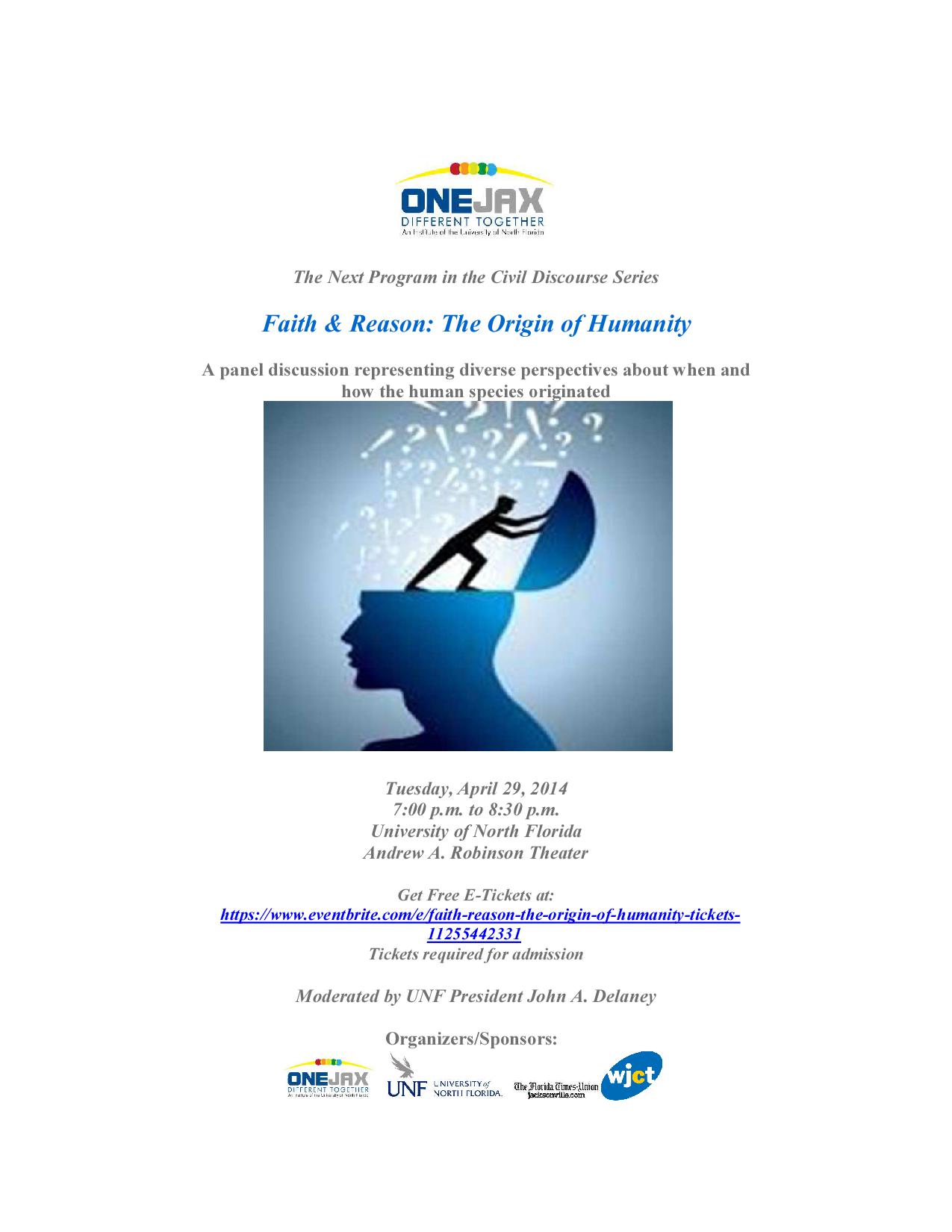 to move beyond the controversy.

With the growing push for atheism in Great Britain, this site offers an alternative perspective from British scholars, as well as those from around the world.

This month's chapter gathering will focus on preparations for Dr. Messinese to participate in the OneJax event on the 29th (see below).  Bring your toughest questions on human origins and be ready to offer your critique of Mark's answers as we look forward to this great opportunity to engage our community with the truth of Jesus Christ!

The Jacksonville Chapter of RTB meets the third Friday of each month at the offices of Mark Messinese, M.D.,
1127 16th Avenue South
, Jacksonville Beach, Florida.
April RTB - Jacksonville Chapter Gathering

(free and open to the public)

Friday, April 18th, 2014, 7:00-9:00 p.m., Faith & Reason: Human Origins